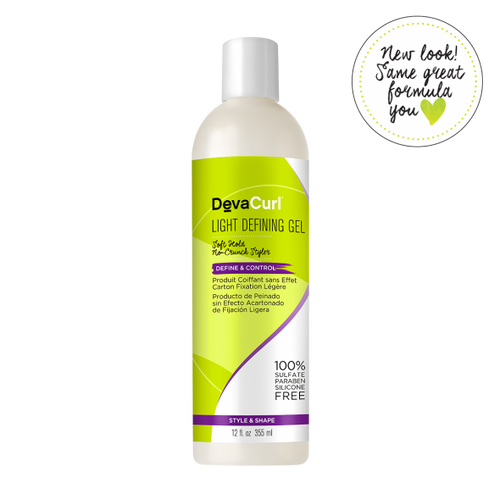 What does it do?
This light-hold styler surrounds your curls with a non-sticky, protective curl cast that sends frizz packing and defines your curl shape. The unique formula, made with wheat and soy proteins locks in moisture, amps up shine and adds bounce.
How do i use it?
Rub gel between palms. Tilt head forward then scrunch gel all over very wet curls in an upward motion.
Use the DevaTowel to soak up excess water and speed up air-drying time. Now hands off!
Once curls are completely dry, shake at the root and gently scrunch upward again to soften the firm cast. You'll get soft, crunch-free curls.
What's in it?
With SuperCream, less is more.
If your curls are fine to medium, rub the product between your palms and smooth over your curls.
If your hair is thick, apply it in sections for thorough coverage.
To lengthen curls, apply to wet hair in a downward motion.
To get a tousled, airy look, apply to damp hair and shake at the root once dry to boost curls.